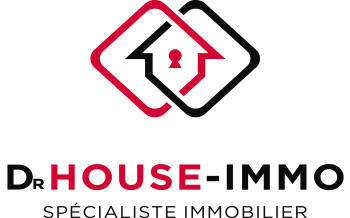 Conseiller en Immobilier, Marchand des biens, recherches,
renseignements et aide à l'achat de vos biens immobiliers
Intermédiaire de vôtre prêt hypothécaire
A beautiful detached house with large grounds M9660





Situation: a beautiful house situated completely free on a quiet cul-de-sac with many grounds in the surroundings off Fayl Billot.
Format: Dining Room 25m², lounge 28m², room 17m²,-resourced kitchen 11m², bathroom bath/ shower/ toilet/ double sink and worksheet, utility room 11m², basement 4m².
Floor: Workspace 18m², room 18m², room 15m² with bathroom bath/ washbasin/ wc, storage room, attic 4m², attic 13m².
Annexes: barn with oil tank 5m², shed 9m², barn for whood 23m², covered terrace 8m², wooden chalet 14m².
Connections: water, electricity, sour and central heating on fuel oil.
Area of land: 7020m² a large part of which is constructible
Special notes:
A beautiful house with a lot of space and large grounds on the other side of the road. On a large part of the areas is permission to build, allowing to construct a house with the possibility to rent a cottage or a barn for horses. The meadows are extremely suitable for the keeping of horses. The house is in an excellent state of maintenance and is tastefully refurbished. There are a new,-resourced kitchen and a beautiful, spacious bathroom.
From the also large dining room you can walk right into the garden.
The living room is equipped with double French doors which give access to a cozy terrace covered with a romantic pergola. Next to the house there is a small storage space for the mower and a covered terrace. There is a nice view from the house and the garden on the site across the street. In this spacious plot is also a wooden chalet of approximately 14m², where at the time the mowing tractor is stored, but it is also suitable as guest room. This is an ensemble that is well worth in an area with many forests and about 30min by car from the beautiful fortress town of Langres. In the village itself are still a bakery, supermarket and a doctor. There is a medical center in Fayl Billot 5km away. A train station for a connection to Paris on 10min in Chalindrey.
Price € 138,000,=
Excluding notary and conveyance costs
Reference Number M9660
Retour
WNB Immobilier en WN-Bâtiment Siret: 434 899 886 000 23, No TVA Intracommunautaire: FR0E 434 899 886 Gérant Walther Barkmeijer, Conseiller en Immobilier, Marchand des biens, recherches, renseignements et aide à l'achat de vos biens immobiliers. Intermédiaire de vôtre prêt hypothécaire. Tous travaux de rénovations et restaurations de votre maison.
Postadres:12 Rue de la Brasserie, 70500 Bousseraucourt, Téléphone: +33 (0) 608 999 712, Email: walther@wnbimmobilier.nl
Andere dorpen en steden in de omgeving: Vauvillers - Aboncourt-Gesincourt - Aisey-et-Richecourt - Augicourt - Bains-les-Bains - Barges - Besançon - Bétaucourt - Betoncourt-sur-Mance - Blondefontaine - Bougey - Bourbonne-les-Bains - Bourbévelle - Bousseraucourt - Buffignécourt - Cemboing - Cendrecourt - Chaumont - Chauvirey-le-Châtel - Chauvirey-le-Vieil - Corre - Epinal - Gevigney-et-Mercey - Grey - Gy - Jonvelle - Jussey - Lambrey - Langres vestingstad - Magny-les-Jussey - Montcourt - Montigny-les-Cherlieu - Montureux-les-Baulay - Noroy-les-Jussey - Ormoy - Ouge - Raincourt - Ranzevelle - Rosières-sur-Mance - Saint-Marcel - Tartécourt - Vauvillers - Venisey - Vernois-sur-Mance - Vesoul - Villars-le-Pautel - Vitrey-sur-Mance - Vougecourt - Xertigny - Vosges - Haute-Marne - Haute-Saône - Monthureux-sur-Saône - Vittel - Contrexeville - Lure - Melisey - Genève - Champlitte - Belfort - Montbeliard - Luxeuil-les-Bains - Saulx - Besançon - St.Loup-sur-Semouse - Loup - Saint - Semouse - Combeaufontaine - Fay-Billot - Chalindrey - Grignoncourt - Regnevelle - Demangevelle - Pont-du-Bois - Polaincourt - Martinvelle - Malaincourt - Melincourt - Anchenoncourt – Saulxures - Montigny le roy - Bleurville - Laferté – Laferté_sur_amance – Morimont – Ouges - Anrosey - Langres - Trois-Provices - Pays - France - Dijon - Lyon - huizen-in-frankrijk - onroerendgoed - immobilier - franshuis - frankrijkhuis - huisinfrankrijk - huis-in-frankrijk - py_immobilier - huisje - boerderij - te-koop - tekoop - koop - koopwoning - koophuis - huiskopen - huis-kopen - kasteel - château - chateau - maison - eglise - landhuis - landhuizen - campagne - maisondecampagne - immoboulevard - terreinen - terrein - terain - terainaconstruir - terain-a-construire - RESIFRANCE - immoboulevard - huisfrankrijk.nl –