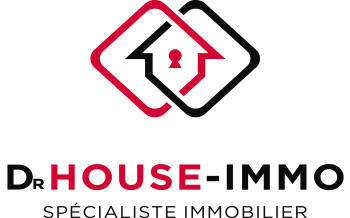 Conseiller en Immobilier, Marchand des biens, recherches,
renseignements et aide à l'achat de vos biens immobiliers
Intermédiaire de vôtre prêt hypothécaire
Detached house with plenty of space M9663





Situation: a large house with plenty of space and a beautiful view.
Classification: Old living area: Kitchen 27m², lounge 18m², corridor.
Floor:
Room 19m², room 8m² with walk-in wardrobe, bathroom with shower/bath/toilet/sink.
Boiler room, barn with doors to the garden 71m².
Part to rent: large entrance hall with staircase 40m²
First floor:
Corridor with two wc's, room 14m², room 14m² both rooms can be equipped with a small bathroom.
Apartment: living room/kitchen 40m², room 11m², bathroom bath/ shower/ washbasin/ toilet.
Second floor:
Large common area 58m², room 11m², toilet, shower, living room 35m², room 15m² with shower and toilet, room 18m². Much rooms and bathrooms have to be finished.

Connections: water, light, septic tank, central heating on wood.
Area: house and garden 869m² and a part of a meadow 13330m² = 1.3Ha
Special notes: This house is partially rebuilt and is, after it is completed highly suitable for rental of rooms or apartments.
The work up to now is on a high quality level. The old living area downstairs is more or less in the original state and good habitable. On the 1st floor is a living room and open kitchen, bathroom and one bedroom. In addition, a number of rooms and bathrooms are still to be finished, but there are a lot of possibilities.
The property is heated by a wood-fired central heating, that works together with two reservoirs of 2000L, as heat buffer. As a result, a very high level of efficiency is obtained. In addition to this there is also a boiler connected to the central heating. There are a further three electric water heaters for the guest rooms and the kitchen.
On the 2nd floor, the rooms and bathrooms are still be finished. There is much material available for this work. All windows are double glazed and the walls are made by means of two times double plasterboard separated by insulation. There are also good opportunities to enlarge the living space with the barn on the south with a beautiful view.
A house with unexpected opportunities.
Price € 156,000,=
Excluding notary and conveyance costs
Reference Number M 9663
Retour

WNB Immobilier en WN-Bâtiment Siret: 434 899 886 000 23, No TVA Intracommunautaire: FR0E 434 899 886 Gérant Walther Barkmeijer, Conseiller en Immobilier, Marchand des biens, recherches, renseignements et aide à l'achat de vos biens immobiliers. Intermédiaire de vôtre prêt hypothécaire. Tous travaux de rénovations et restaurations de votre maison.
Postadres:12 Rue de la Brasserie, 70500 Bousseraucourt, Téléphone: +33 (0) 608 999 712, Email: walther@wnbimmobilier.nl
Andere dorpen en steden in de omgeving: Vauvillers - Aboncourt-Gesincourt - Aisey-et-Richecourt - Augicourt - Bains-les-Bains - Barges - Besançon - Bétaucourt - Betoncourt-sur-Mance - Blondefontaine - Bougey - Bourbonne-les-Bains - Bourbévelle - Bousseraucourt - Buffignécourt - Cemboing - Cendrecourt - Chaumont - Chauvirey-le-Châtel - Chauvirey-le-Vieil - Corre - Epinal - Gevigney-et-Mercey - Grey - Gy - Jonvelle - Jussey - Lambrey - Langres vestingstad - Magny-les-Jussey - Montcourt - Montigny-les-Cherlieu - Montureux-les-Baulay - Noroy-les-Jussey - Ormoy - Ouge - Raincourt - Ranzevelle - Rosières-sur-Mance - Saint-Marcel - Tartécourt - Vauvillers - Venisey - Vernois-sur-Mance - Vesoul - Villars-le-Pautel - Vitrey-sur-Mance - Vougecourt - Xertigny - Vosges - Haute-Marne - Haute-Saône - Monthureux-sur-Saône - Vittel - Contrexeville - Lure - Melisey - Genève - Champlitte - Belfort - Montbeliard - Luxeuil-les-Bains - Saulx - Besançon - St.Loup-sur-Semouse - Loup - Saint - Semouse - Combeaufontaine - Fay-Billot - Chalindrey - Grignoncourt - Regnevelle - Demangevelle - Pont-du-Bois - Polaincourt - Martinvelle - Malaincourt - Melincourt - Anchenoncourt – Saulxures - Montigny le roy - Bleurville - Laferté – Laferté_sur_amance – Morimont – Ouges - Anrosey - Langres - Trois-Provices - Pays - France - Dijon - Lyon - huizen-in-frankrijk - onroerendgoed - immobilier - franshuis - frankrijkhuis - huisinfrankrijk - huis-in-frankrijk - py_immobilier - huisje - boerderij - te-koop - tekoop - koop - koopwoning - koophuis - huiskopen - huis-kopen - kasteel - château - chateau - maison - eglise - landhuis - landhuizen - campagne - maisondecampagne - immoboulevard - terreinen - terrein - terain - terainaconstruir - terain-a-construire - RESIFRANCE - immoboulevard - huisfrankrijk.nl –