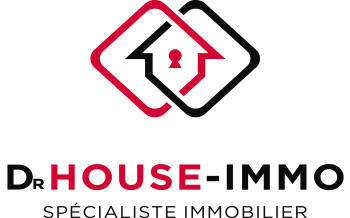 Conseiller en Immobilier, Marchand des biens, recherches,
renseignements et aide à l'achat de vos biens immobiliers
Intermédiaire de vôtre prêt hypothécaire
A former winery M9675KOPS





A beautiful former winery with high quality renovated house and many outbuildings.
Layout: House on the first floor: hall, living room 20m², resourced kitchen1 4m², room 20m², dressing room, 24m², toilet, bathroom Shower/ double washbasin/, bidet/ toilet, room 20m², room 25m². Attic on the whole.
Ground floor: laundry room 5m², office 15m², former wine cellars 175m², central heating room 30m², cellar with a well 22m², wine storage 10m².
Cottage to renovate: Kitchen with fireplace 17m², living room 19m², the attic. Garage 35m². Large winery 180m², attic 180m², an open barn suitable as a carport.
Connections: Water, electricity, septic tank and a central heating on oil.
Plot area : 2918m²
Special notes:
A beautiful old winery from the end of the nineteenth century built of natural stone.
Consisting of multiple buildings shifted into a beautiful U form which gives rise to the closed courtyard, with beautiful old trees.
The house is located on the first floor of the main building and is in a wonderful way renovated with great taste and with respect for the old details. In all of the rooms are beautiful marble mantelpieces, the former heating of the property. Today the house is heated with a central heating on oil. Under the whole house are the wine cellars where you can still find the old wine barrels, a beautiful area that invites you to make something beautiful. Opposite the main building was the winery a great big area very suitable for e.g. a group to create space for workshops or several studios. On top of this there is the former storage attic where one might make guests rooms.
In the center section of the buildings is a little houses to renovate, a garage and a large barn. Behind the buildings is a large walled garden with some fruit trees. From the garden you have a beautiful view of the hills.
A magnificent character building with a rich history situated in a quiet village and in a nice area for walking and cycling trips.
Price € 149 000,=
Excluding notary and transfer costs
Reference number M9676-11902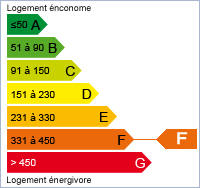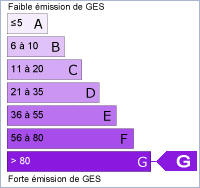 Retour

WNB Immobilier en WN-Bâtiment Siret: 434 899 886 000 23, No TVA Intracommunautaire: FR0E 434 899 886 Gérant Walther Barkmeijer, Conseiller en Immobilier, Marchand des biens, recherches, renseignements et aide à l'achat de vos biens immobiliers. Intermédiaire de vôtre prêt hypothécaire. Tous travaux de rénovations et restaurations de votre maison.
Postadres:12 Rue de la Brasserie, 70500 Bousseraucourt, Téléphone: +33 (0) 608 999 712, Email: walther@wnbimmobilier.nl
Andere dorpen en steden in de omgeving: Vauvillers - Aboncourt-Gesincourt - Aisey-et-Richecourt - Augicourt - Bains-les-Bains - Barges - Besançon - Bétaucourt - Betoncourt-sur-Mance - Blondefontaine - Bougey - Bourbonne-les-Bains - Bourbévelle - Bousseraucourt - Buffignécourt - Cemboing - Cendrecourt - Chaumont - Chauvirey-le-Châtel - Chauvirey-le-Vieil - Corre - Epinal - Gevigney-et-Mercey - Grey - Gy - Jonvelle - Jussey - Lambrey - Langres vestingstad - Magny-les-Jussey - Montcourt - Montigny-les-Cherlieu - Montureux-les-Baulay - Noroy-les-Jussey - Ormoy - Ouge - Raincourt - Ranzevelle - Rosières-sur-Mance - Saint-Marcel - Tartécourt - Vauvillers - Venisey - Vernois-sur-Mance - Vesoul - Villars-le-Pautel - Vitrey-sur-Mance - Vougecourt - Xertigny - Vosges - Haute-Marne - Haute-Saône - Monthureux-sur-Saône - Vittel - Contrexeville - Lure - Melisey - Genève - Champlitte - Belfort - Montbeliard - Luxeuil-les-Bains - Saulx - Besançon - St.Loup-sur-Semouse - Loup - Saint - Semouse - Combeaufontaine - Fay-Billot - Chalindrey - Grignoncourt - Regnevelle - Demangevelle - Pont-du-Bois - Polaincourt - Martinvelle - Malaincourt - Melincourt - Anchenoncourt – Saulxures - Montigny le roy - Bleurville - Laferté – Laferté_sur_amance – Morimont – Ouges - Anrosey - Langres - Trois-Provices - Pays - France - Dijon - Lyon - huizen-in-frankrijk - onroerendgoed - immobilier - franshuis - frankrijkhuis - huisinfrankrijk - huis-in-frankrijk - py_immobilier - huisje - boerderij - te-koop - tekoop - koop - koopwoning - koophuis - huiskopen - huis-kopen - kasteel - château - chateau - maison - eglise - landhuis - landhuizen - campagne - maisondecampagne - immoboulevard - terreinen - terrein - terain - terainaconstruir - terain-a-construire - RESIFRANCE - immoboulevard - huisfrankrijk.nl –