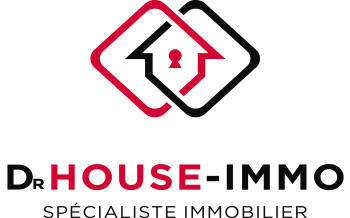 Conseiller en Immobilier, Marchand des biens, recherches,
renseignements et aide à l'achat de vos biens immobiliers
Intermédiaire de vôtre prêt hypothécaire
Beautiful characteristic house M9685bonj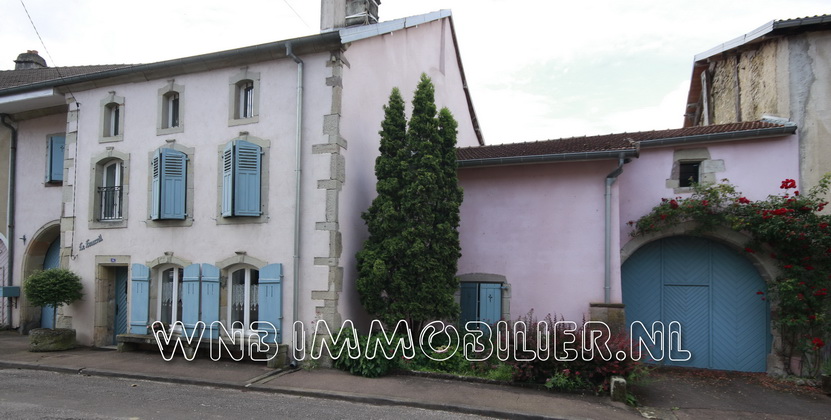 Situation: A beautiful, characteristic and very spacious house. Built of natural stone with park-like, walled garden, Vauvillers sector.
Layout: Entrance with a beautiful stone staircase, kitchen 29m², living room 27m², dining room/living room 43m², bathroom bath/ wash basin/ bidet, toilet.
On the first floor: 4 rooms 21, 22, 18 and 28m² one with a walk-in wardrobe, bathroom Shower/ double washbasin, WC, recreation room 27m².
Outbuildings and cellars: Garage 31m², workshop 26m², wood storage, area with antique bread oven 35m², second garage 52m², Central heating room with extra sink 9m².
Several Lofts 2 beautiful vaulted cellars. Total Habitable surface 200m². Outbuildings 290m².
Connections: Water, electricity, village sewer and central heating on oil.
Plot Surface: 2003m²
Special notes:
A beautiful character building was completely renovated with respect for the old, often natural stone details. As a beautiful spiral staircase of natural stone over two floors, an old sink and a beautiful natural stone fireplace in the kitchen. The house is suitable for a large family and is inhabitable without any further work. The property is located along the former main street of the old part of the town with at the rear a spacious park like garden with old trees and a very deep well.
From the living room one can go to a spacious covered terrace with on both sides sanding and an old stone bread oven. Under the terrace and under the oven area are beautiful cellars with barrel vaulted ceiling. A magnificent character house in a town with all shopping facilities, doctors, a garage, bank and schools.
The object is also well suited for B&B.
Price € 178.000,=
Excluding notary and transfer costs
Reference number M9685bonj
Retour

WNB Immobilier en WN-Bâtiment Siret: 434 899 886 000 23, No TVA Intracommunautaire: FR0E 434 899 886 Gérant Walther Barkmeijer, Conseiller en Immobilier, Marchand des biens, recherches, renseignements et aide à l'achat de vos biens immobiliers. Intermédiaire de vôtre prêt hypothécaire. Tous travaux de rénovations et restaurations de votre maison.
Postadres:12 Rue de la Brasserie, 70500 Bousseraucourt, Téléphone: +33 (0) 608 999 712, Email: walther@wnbimmobilier.nl
Andere dorpen en steden in de omgeving: Vauvillers - Aboncourt-Gesincourt - Aisey-et-Richecourt - Augicourt - Bains-les-Bains - Barges - Besançon - Bétaucourt - Betoncourt-sur-Mance - Blondefontaine - Bougey - Bourbonne-les-Bains - Bourbévelle - Bousseraucourt - Buffignécourt - Cemboing - Cendrecourt - Chaumont - Chauvirey-le-Châtel - Chauvirey-le-Vieil - Corre - Epinal - Gevigney-et-Mercey - Grey - Gy - Jonvelle - Jussey - Lambrey - Langres vestingstad - Magny-les-Jussey - Montcourt - Montigny-les-Cherlieu - Montureux-les-Baulay - Noroy-les-Jussey - Ormoy - Ouge - Raincourt - Ranzevelle - Rosières-sur-Mance - Saint-Marcel - Tartécourt - Vauvillers - Venisey - Vernois-sur-Mance - Vesoul - Villars-le-Pautel - Vitrey-sur-Mance - Vougecourt - Xertigny - Vosges - Haute-Marne - Haute-Saône - Monthureux-sur-Saône - Vittel - Contrexeville - Lure - Melisey - Genève - Champlitte - Belfort - Montbeliard - Luxeuil-les-Bains - Saulx - Besançon - St.Loup-sur-Semouse - Loup - Saint - Semouse - Combeaufontaine - Fay-Billot - Chalindrey - Grignoncourt - Regnevelle - Demangevelle - Pont-du-Bois - Polaincourt - Martinvelle - Malaincourt - Melincourt - Anchenoncourt – Saulxures - Montigny le roy - Bleurville - Laferté – Laferté_sur_amance – Morimont – Ouges - Anrosey - Langres - Trois-Provices - Pays - France - Dijon - Lyon - huizen-in-frankrijk - onroerendgoed - immobilier - franshuis - frankrijkhuis - huisinfrankrijk - huis-in-frankrijk - py_immobilier - huisje - boerderij - te-koop - tekoop - koop - koopwoning - koophuis - huiskopen - huis-kopen - kasteel - château - chateau - maison - eglise - landhuis - landhuizen - campagne - maisondecampagne - immoboulevard - terreinen - terrein - terain - terainaconstruir - terain-a-construire - RESIFRANCE - immoboulevard - huisfrankrijk.nl –