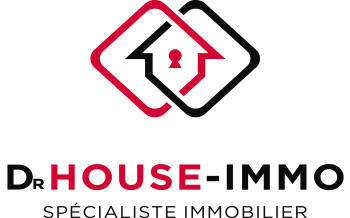 Conseiller en Immobilier, Marchand des biens, recherches,
renseignements et aide à l'achat de vos biens immobiliers
Intermédiaire de vôtre prêt hypothécaire
De mooiste camping van de Haute-Saône M9824-22673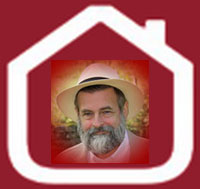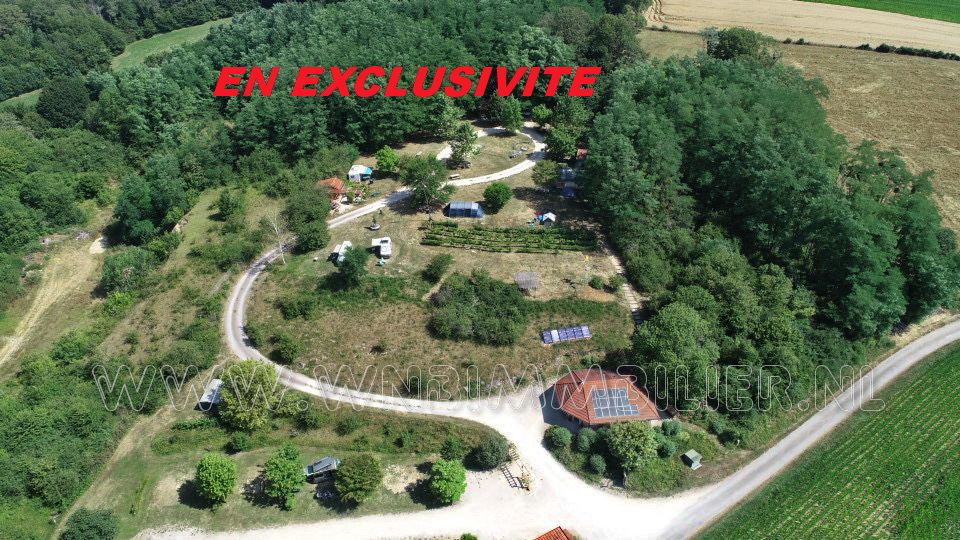 Situation: A beautiful camping in the most beautiful place of the Haute-Saône
Layout: Reception with mini shop, Laundry room with 2 WCs, 1 disabled toilet and a urinal, 2 showers, 1 disabled shower, solar water heater system, 4 sinks and 3 dishes counters and 2 trays for small laundry. A work cupboard with washing machine and dryer and a place for chemical toilets.
Second sanitary house 2 wash-tables, toilet, urinal and a sink outside.
There are 13 tents and 11 caravans on the campsite.
For rental: furnished caravan, hiker's cabin and safari tent.
An owner's home with living kitchen, bedroom and bathroom. And a common room with a large terrace, where you can cook, eat, drink and play.
Connections: Water, electricity via solar energy and micro station for the sewer.
Land area: 8819
Particularities:
This beautiful shaded campsite is situated in the middle of nature on the edge of the forest on a hill with a fabulous view of the throwing landscape of the Haute-Saône. When you arrive there is a large parking place with above it the reception building, which also contains the large sanitary building. The reception with mini superette offers a nice view over a large part of the site. The pitches for 11 caravans or motor homes are on the lower part of the campsite. Then a paved path winds to the higher part of the campsite with 13 spacious shady places for the tents and a safari tent for renting. The second sanitary building is also on this site. At the end of the campsite there is a hiker's cabin for rental and the owner's house with covered terrace and spacious living area, bedroom and private bathroom with toilet.
An archery range has been created at the rear of the campsite, safe and fun to try or to organize advanced competitions.
At the center of the campsite is an Anne Frank tree, a special phenomenon. These trees are planted in special places in close consultation with the Anne Frank House and are a symbol of peace and tolerance. The first of these trees is planted at Ground Zero in New York. There is also a small vineyard in the center of the campsite.
For several years, the campsite has been chosen as the most beautiful natural campsite in France and third in Europe.
The toilets are flushed with rain water and the showers get their hot water from a solar boiler and there are collection points for waste and compostable items in two places, ecologically a wonderful solution.
The area around the campsite is ideal for walks and cycling trips. The area is sloping and alternately wooded, there are fields and meadows, not to mention beautiful streams and rivers.
An extremely attractive campsite and environment. with excellent financial income.
Price € 398,000
Including brokerage fee sellers
Reference number M9824-22673
Retour

WNB Immobilier en WN-Bâtiment Siret: 434 899 886 000 23, No TVA Intracommunautaire: FR0E 434 899 886 Gérant Walther Barkmeijer, Conseiller en Immobilier, Marchand des biens, recherches, renseignements
et aide à l'achat de vos biens immobiliers. Intermédiaire de vôtre prêt hypothécaire. Tous travaux de rénovations et restaurations de votre maison.
Postadres:12 Rue de la Brasserie, 70500 Bousseraucourt, Téléphone: +33 (0) 608 999 712, Email: walther@drhouse-immo.com
Nord-Sud Immo, DR HOUSE IMMO Siège social 92100 Boulogne Billancourt. Carte no CPI 9201 2018 000 029 521 délivrée par la CCI Paris Il de France le 29/05/2018
Andere dorpen en steden in de omgeving: Vauvillers - Aboncourt-Gesincourt - Aisey-et-Richecourt - Augicourt - Bains-les-Bains - Barges - Besançon - Bétaucourt - Betoncourt-sur-Mance - Blondefontaine - Bougey - Bourbonne-les-Bains - Bourbévelle - Bousseraucourt - Buffignécourt - Cemboing - Cendrecourt - Chaumont - Chauvirey-le-Châtel - Chauvirey-le-Vieil - Corre - Epinal - Gevigney-et-Mercey - Grey - Gy - Jonvelle - Jussey - Lambrey - Langres vestingstad - Magny-les-Jussey - Montcourt - Montigny-les-Cherlieu - Montureux-les-Baulay - Noroy-les-Jussey - Ormoy - Ouge - Raincourt - Ranzevelle - Rosières-sur-Mance - Saint-Marcel - Tartécourt - Vauvillers - Venisey - Vernois-sur-Mance - Vesoul - Villars-le-Pautel - Vitrey-sur-Mance - Vougecourt - Xertigny - Vosges - Haute-Marne - Haute-Saône - Monthureux-sur-Saône - Vittel - Contrexeville - Lure - Melisey - Genève - Champlitte - Belfort - Montbeliard - Luxeuil-les-Bains - Saulx - Besançon - St.Loup-sur-Semouse - Loup - Saint - Semouse - Combeaufontaine - Fay-Billot - Chalindrey - Grignoncourt - Regnevelle - Demangevelle - Pont-du-Bois - Polaincourt - Martinvelle - Malaincourt - Melincourt - Anchenoncourt – Saulxures - Montigny le roy - Bleurville - Laferté – Laferté_sur_amance – Morimont – Ouges - Anrosey - Langres - Trois-Provices - Pays - France - Dijon - Lyon - huizen-in-frankrijk - onroerendgoed - immobilier - franshuis - frankrijkhuis - huisinfrankrijk - huis-in-frankrijk - py_immobilier - huisje - boerderij - te-koop - tekoop - koop - koopwoning - koophuis - huiskopen - huis-kopen - kasteel - château - chateau - maison - eglise - landhuis - landhuizen - campagne - maisondecampagne - immoboulevard - terreinen - terrein - terain - terainaconstruir - terain-a-construire - RESIFRANCE - immoboulevard - huisfrankrijk.nl –